If you're an e-commerce business, Black Friday/Cyber Monday (BFCM) keeps you up at night. And if it's not, then it should be.
Nov 29, 2019, is fast approaching and it's more important than ever for online brands to be prepared. According to BlackFriday.com, it's projected that this year shoppers will spend $9.48 Billion on Cyber Monday alone—the most dollars spent in the history of all Cyber Mondays! Based on these trends, one thing is super clear: Online shoppers be shopping. Are you ready?
Fear not. This year, we've got your back. Introducing your BFCM secret weapon. This ultimate BFCM resource is filled with the pearliest pearls of wisdom from top e-commerce experts plus an archive of handy resources including:
How to build a holiday email marketing strategy
How SMS messaging can be used to drive incremental revenue
Strategies to handle inventory fulfillment during your busiest time of year
A free eBook!
and more…
Read on and be the most prepared you've ever been for Black Friday/Cyber Monday so you can crush your holiday goals. (You can bookmark this now and thank us later 😄.)
BFCM advice from top e-commerce experts
We asked our favorite agency partners this question:
"What's one piece of strategic advice you would give an e-commerce brand as they are planning for Q4?"
Here are some excerpts from our favorite answers:
"Prepare at least 1 month ahead of BFCM in order to capitalize on it, especially for small/medium-sized businesses. When companies like Nike, Adidas, etc. are advertising during that time, they are buying out most of the impressions so our strategy has been to advertise ahead of time for a cheaper cost and retarget the customers who engaged with the content once the BFCM weekend hits."
Paul Tirtirau
COO & Co-Founder at Trilog
---
"You start seeing Black Friday-like results from sales one week before, so it's a hugely important time to be advertising. The Facebook ads manager often goes down in the two days before Black Friday, so have your campaigns set up ahead of time!"

---
"Many shoppers buy for themselves during the holiday season. Don't focus exclusively on gifting, which is often more difficult to target because consumers are shopping with someone else in mind. Instead, target likely buyers with 'perfect gift' messaging, knowing they're more likely to buy for themselves."

Zach Greenberger
CEO of adMixt, Premium Facebook Agency Partner
---
"Facebook, Instagram, and email get extremely competitive around key days like Black Friday. One way to circumvent that competition a bit is to run Sponsored Message campaigns on Facebook."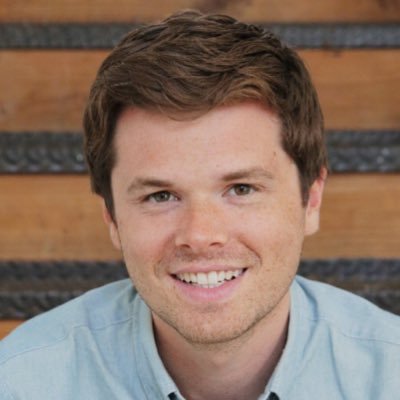 Ben Philabaum
CEO of Biddyco
---
"Your content, creative, and promotions should be EPIC. I'm talking bright colors, loud imagery, newly produced video, emails, influencer pushes, homepage takeovers… This isn't just a sale, it's a celebration of your brand and all of the value your product/services bring to people's everyday lives. You gotta stand out from the crowd during this time."

Jessie Epstein
Founder and CEO of Commerce Garage
---
"First: Stuff the funnel. Second: Prep your content early. Third: Identify the people and partners that will maximize your opportunity."

---
These are just a taste of the golden nuggets our partners imparted. Get ALL of the expert advice in this eBook: Expert E-Commerce Tips For Winning BFCM.
Bookmark-worthy BFCM resources
We've hand-picked some super useful resources from our most trusted partners on important BFCM topics. Use them to help plan and execute a flawless Black Friday/Cyber Monday 2019.
2019 BFCM predictions
Inventory and fulfillment
Email marketing
Facebook and Instagram Ads
MeUndies case study

Facebook ad agency, MuteSix, shares how they helped online retailer MeUndies design a 2-day Instagram holiday campaign. Spoiler alert: by targetting the campaign to specific audience segments, they saw a 5X ROAS, a 25% lower cost per purchase and a 30% lower cost per add-to-cart action than other channels. [Source: MuteSix]

Pulling Back The Curtain: Aquilead's Facebook Ads BFCM Game-Plan

This is one of those 'secret sauce' type posts. Our agency partner, Aquilead, pulls back the curtain and shares exactly how they help their clients rock the holiday season.

The 250 Page Playbook for Supercharging Your Store with Facebook Messenger, SMS & Conversational Ads

A long (250-page long), comprehensive playbook that walks you through everything Facebook, Messenger, SMS, and Conversational ads. [Octane.ai]
Preparing your online store
Sales and marketing strategy
SMS messaging strategy
By now, you must have a notebook filled with ideas on how to crush BFCM. Need the funds to pull it off? Clearbanc exists to help founders like you win. Get in touch with our team to find out how we can help you have your best BFCM ever.