Well folks, it's the most magical time of the year. And, if you're like me, with the holiday season comes Mariah Carey's holiday album on repeat, cheesy Christmas movies, and a lot of extra sparkle.
Hi, I'm Rhaelyn. I'm an Investment Analyst here at Clearbanc!
View this post on Instagram

That means this year is an extra jolly for one for me because I get to talk to e-commerce founders all day long and learn about their inspiring stories. The more founders I meet, the more incredible new products I discover and the longer my list of great gift ideas gets. There's no better feeling than seeing my friends and family members' eyes light up when they receive the perfect gift.
This year, I want to share my ultimate holiday gift guide to help you bring cheer to your loved ones as well—after all, sharing is caring!
Plus, an extra special reminder for you to treat yourself this holiday season. To help you do this, Clearbanc is running an exciting giveaway so you can enter to win one of everything on this list (details on how to enter at the bottom of this post!)
But first, here are a few of my favorite things
I've rounded up my top 12 favorite e-commerce brands, who to gift them to, and how much you can expect to pay.
Cost legend:
$ = Under 50
$$ = 50-100
$$$ = Over 100
1. Sheertex
Get it for: Ladies who live real lives
Cost: $$
Ladies, hands up if you've gone through so many pairs of stockings in your life you've lost count? 🙋🏻‍♀️🙋
Well, those days are over. Meet Sheertex—the indestructible pantyhose with a 30-day toughness guarantee.
The ladies of Sheertex visited Clearbanc HQ not too long ago and we were all blown away at their durability. We did just about everything we could to rip these stockings—stretch, scratch, limbo, deep lunge, you name it—these things WOULD. NOT. BREAK.
Practicality, durability, and style gets Sheertex on my list this year. Get them for yourself or for any women in your life who are sick of snags. From the office to the holiday party, a pair of Sheertex is a must-have.
View this post on Instagram
2. Peace Collective
Get it for: Two (and four) legged super fans
Cost: $$
Peace Collective has quickly become known as a brand that helps people wear their pride. Based in Toronto, their signature "Toronto vs. Everybody" and "Home is Toronto" t-shirts, hoodies, and hats can be seen all over the city. This past year they also hopped on the Raptors NBA championship train with a highly popular Raptors "Champions" line.
They have now expanded their collection so people in other cities can wear their pride as well. Fans of the L.A. Lakers, Boston Celtics, Golden State Warriors and more can shop by pride and choose from a variety of fashionable styles. Peace Collective has great gift options for the special men, women, children, and pooches in your life!
One of the main reasons I love this brand and that they make my list this year is they truly believe in corporate social responsibility. Peace Collective donates 5 school meals for every product sold.
View this post on Instagram
3. UNTUCKit
Get it for: The fashionably challenged man in your life
Cost: $$$
Help the men in your life never run into a fashion faux pas again. UNTUCKit is the perfect untucked shirt, designed to fit all shapes and sizes.
Don't take my word for it, hockey hero Wayne Gretzky is an official model for these stylish easy-to-wear shirts. They let you go from buttoned-up to casual with zero effort. And they are available in a variety of colors and prints.
Trust me, even my dad can pull this look off. That's why UNTUCKit makes my list this year!
View this post on Instagram
4. Causebox
Get it for: Your favorite female empath
Cost: $$$
Feel good. Do good. Be good. Give good. Get good. Look good. This is the Causebox mantra. Causebox is a subscription box company that sources ethically produced products from all over the world. I love this company because I share the same values as them. They deeply believe it matters how products are made and who they empower.
A Causebox subscription is the perfect gift for your most socially responsible, ethical, and empathetic friend or family member. Giving the gift of Causebox won't just make the giftee feel good, you also get to feel some warm fuzzies. It's a win-win! Plus, the high quality products are of unmatchable value for the cost.
View this post on Instagram
5. Larq Water Bottle
Get it for: Health and fitness resolutioners
Cost: $$$
Resolution season is around the corner and we all know that means people start to take their health and fitness more seriously. Gift a Larq bottle to the most earth-friendly and health conscious person in your life and help get them back on track after the holidays.
Larq water bottles have revolutionary self-cleaning UV technology so people can stay hydrated without worrying about bacteria build up and smelly water bottles.
These bottles are also super stylish, coming in a variety of colors, including my personal favorite, Seaside Mint.
6. Plant Collective
Get it for: Your Canadian buddy who just moved into a new space
Cost: $-$$$
This gift will help make a house a home for someone near and dear to your heart. Help liven up someone's new space with a gift from Plant Collective. They offer house plants, terrariums, and air plants to help purify the air and create happier and healthier living spaces.
No green thumb? No worries! Plant Collective offers hard-to-kill and low maintenance plants like snake plants and succulents. I recommend starting off with one of those for any newbies to the plant world. Consider a DIY Terrarium Kit for the extra crafty!
Toronto-based Plant Collective makes my list this year as I am a proud Canadian. But please keep in mind they currently do not ship outside of Canada.
7. SmartSweets
Get if for: The one with the biggest sweet tooth
Cost: $
What if I told you there was a guilt-free candy that doesn't contain common allergens, added sugar or artificial sweeteners, and is packed with plant-based fibre. You'd probably call me crazy, right?!
But it does exist and it's called SmartSweets. Gift this to the one with the sweet tooth that just won't quit. SmartSweets make the perfect stocking stuffer, or take it up a notch and build your own box of sweet and/or sour goodness.
8. STIL Classics
Get it for: The boss babe busy bee
Cost: $$
STIL Classics is a line of planners and other life accessories designed by women, for women with busy schedules. Not only are these planners extremely practical, they also look damn good.
Founder Marissa Cristina created her first planner for her own personal use and to gift to a few friends for Secret Santa. She quickly realized there were many more women out there in search of a way to stay organized with a sleek, sophisticated planner—sans polka dots and flowers.
STIL Classics makes my list this year because everyone deserves to stay organized in style.
9. CozyPhones
Get it for: The one who's on-the-go
Cost: $
For anyone who's constantly on-the-move, CozyPhones would make a super thoughtful gift. Whether they are a winter runner, an office commuter, or a world traveller, a pair of CozyPhones combines the comfort of a soft headband with the functionality of good quality headphones.
Plus, they have the most adorable CozyPhones for kids! Every kid I know is glued to an iPad or laptop watching Sesame Street or Paw Patrol. Well, with CozyPhones, they can now listen in style and comfort!
View this post on Instagram
10. Flavor God
Get it for: The health conscious foodie
Cost: $
Flavor God produces healthy seasoning mixes everyone can enjoy and appreciate—from the cooking newbie to the recreational chef. I fancy myself a decent cook but these seasonings just take any dish I make from an eight to a ten.
I highly recommend the Spicy Everything Seasoning for anyone who likes to add an extra kick to their meals without the unhealthy aspect to most hot sauces and seasonings. These bad boys are Keto, paleo, low salt, and zero sugar.
You can purchase the seasonings on their own or buy combo packs that include a recipe eBook.
View this post on Instagram
11. P.volve
Who it's for: The fitness trend junkie
Cost: $$$
P.volve is fitness evolved. They offer products for total body sculpting and strengthening for what they call a 'pre-hab' approach to fitness which encourages people to work with their body and not against it.
Forget the old adage "no pain, no gain". The P.volve movement goes beyond exercise products, you can actually book a class at one of their L.A, NYC, or Chicago-based studios. With this integrated approach, P.volve aims to shift how people think about fitness and to see pain for what it is—just pain.
Give the gift of P.volve this year to the gym rat in your life who could use a safer, more functional way to stay fit. You can purchase packages, kits, or gift cards and offer the gift of health to your loved ones.
View this post on Instagram
12. Native Deodorant
Get it for: The health conscious sibling or friend
Cost: $
While putting deodorant on a gift guide might seem unconventional, there's no denying that people are much more conscious of what they put on and in their bodies these days.
Well my friends, I can say with confidence that Native deodorant is the only natural deodorant I've ever used that actually works—and I've tried A LOT! Filled with healthy, natural ingredients like shea butter and baking soda, Native only produces safe products free from nasty ingredients like aluminum, parabens, or sulfates—plus, it smells amazing.
Worried you might offend someone by giving them deodorant? Don't! This is one of the most thoughtful and useful gifts you can give someone who takes their health and wellness seriously. Because if they are like me, they've probably been searching for a good natural pit stick for a very, very long time.
Purchase a gift set or buy the travel size stick, now available in festive Charcoal, Misteltoe, and Candy Cane scent for the perfect stocking stuffer!
View this post on Instagram
Last but not least: Don't forget to treat yo'self this holiday season
Self-care and appreciation is so important. As the iconic RuPaul says: "If you don't love yourself, how in the h*ll can you love somebody else?"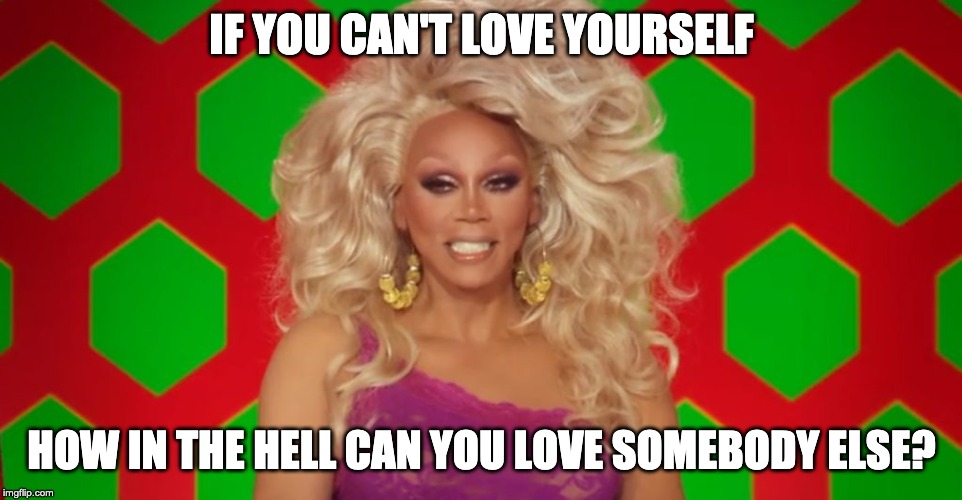 So, in the spirit of giving, Clearbanc is gifting away one of everything in my gift guide in what we're calling: Clearbanc's 12 Days Of Giveaways!
Entering is pretty simple:
Head over to our Instagram page 
Stay tuned to our feed and stories weekdays from December 2 to 17
For any gift(s) you want to receive, follow the instructions on the post to enter!
Gifts are valued between $30 and $150 and the window to enter is short—so don't miss out.
Happy gifting to all and to all a happy holiday!